When "Failure" Bubba Wallace's "Dark moments" Were Ended by "God" After Emotional NASCAR Open Win
The year 2019 was off to a rocky start for NASCAR driver Bubba Wallace and his team, Richard Petty Motorsports. For the first dozen of races, the driver succeeded to finish in the top 20 only two times. Also, when calculated, his average finish was determined to be 27.1.
ADVERTISEMENT
Article continues below this ad
With a disappointing streak of races, rumors surrounding the team's future began surfacing online. However, right when there was barely any hope, a race at Charlotte helped the team shut out all the negativity. In the race at the Charlotte Motor Speedway, Bubba Wallace won the second stage while qualifying for the All-Star Race. Although he held off Daniel Suarez to register his win.
ADVERTISEMENT
Article continues below this ad
After achieving success after a long time, Wallace said; "I've been feeling like a failure for a really long time. I didn't give a damn out there. I love (Daniel) Suarez to death. But he knows what's on the line." Furthermore, Wallace explained what the win means for him and his team. He continued; "Damn. We needed this. I needed this. It's been tough. I have not gotten to chug a coke. (Takes a sip) This coke tastes good."
Apart from this, Wallace shared his mother's heartwarming reaction to his win. He said; "First thing my mom says to me after the Open — she walks up on the grid here — she says, 'You know who that was? That was God. You know he's not giving up on you yet."
DIVE DEEPER
The racing icon concluded; "I've realized that. As many dark moments as I've had, telling myself to give up, I know it sounds like a broken record, but man, it's been tough, it's been really tough to keep climbing in and keep going."
Why Bubba Wallace was glad to be "pissed off"?
ADVERTISEMENT
Article continues below this ad
With a not-so-good start to the season, the Charlotte Motor Speedway race was definitely a sigh of relief for Wallace and his team. However, Wallace felt that maybe his anger towards his performance was the catalyst for him to achieve it. He said; "Ever since I was a kid, they said I drive better pissed off."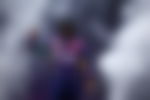 Furthermore, he explained how William Byron beating him in the first stage pissed him off. And this forced him to put up his best in the second stage. He revealed; "I was really pissed off after that, I let that go… I was like, 'Alright, I'm not giving it up this time.' So you do what you got to do."
ADVERTISEMENT
Article continues below this ad
WATCH THIS STORY: Bubba Wallace Sheds Light on His Fatal "Mistake" That Kicked Michael Jordan & Denny Hamlin Out of NASCAR Owner Playoffs at the ROVAL
As one would expect, Bubba Wallace went into an emotional frenzy after the race. With tears in his eyes, Wallace hugged his friend and colleague Ryan Blaney right after the interview before heading to celebrate his success.