The Story of a NASCAR Driver That Will Give Even Hollywood a Run for Their Money
Everyone can agree that racing is a sport that involves high risk. Plenty of NASCAR drivers' careers have ended because of medical complications caused by racing. Of course, Dale Earnhardt Jr.'s career ending because of concussion-like symptoms due to crashes is the most obvious example. That's not all though, his own father lost his life in a race.
But this time, we see a former Xfinity series driver from Deville, Louisiana, whose career met an untimely end caused by a crash. And the worst part is that he couldn't tell anyone his story until a year later.
ADVERTISEMENT
Article continues below this ad
The driver had his Instagram account hacked and could inform no one. So, when he got his account back, he put up a post where he described what happened in the comments.
"So quick run down… last January my account was hacked. Created a new one. Never got back in this one. Got a new phone and it brought me back. Well on May 14, 2021 my racing career ended in a massive wreck at Georgetown Speedway. I broke my neck and back in that wreck."
"Have since come home and just ran the engine shop with dad. Have had my neck surgery. Waiting on back and shoulder surgery. So we are doing great! Would love to be back in a car. But the health and well-being of my body is more important. So yeah… Welcome back to my instagram."
DIVE DEEPER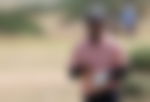 It's really unfortunate how his neck and back broke, ending his racing career. Moreover, he couldn't even announce the news because someone hacked his account.
Luckily, Hightower seems better now, running an engine shop with his father.
It's great to see Hightower doing better. But it makes you wonder, how was his run in the Xfinity Series?
Brandon Hightower's Performance In The NASCAR Xfinity Series
Hightower had a small fan following, and it was small for a reason. Unfortunately, he didn't have the greatest run in the Xfinity series.
ADVERTISEMENT
Article continues below this ad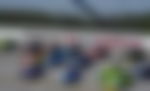 Hightower was racing with MBM Motorsports in 2016 and 2017. He then competed with JD Motorsports at the start of the 2018 season, only to return to MB Motorsports at the end of the season.
His highest finish was 13th in the 2017 Daytona 300, accounting for his one top-15 run.
ADVERTISEMENT
Article continues below this ad
It's surely sad that he had a career with little to no achievements. Moreover, he met a crash that further hurt his chances of a future in NASCAR. However, he seems to do great with his current venture!