SunLive – Tauranga cyclist's plea to share the road
A Tauranga cyclist is becoming increasingly concerned with "inconsiderate driving" he has witnessed while riding through the city.
Keen peddler Adrian Toft first started his cycling journey about a year-and-a-half ago to get his fitness up.
He typically will ride during weekends, but says he has been cycling in and around Tauranga at "various times" during all days of the week.
Adrian says during his fitness journey he has seen a large amount of poor behavior, near misses and even was "blamed" for being hit by a car in Mount Maunganui.
"Last week at about 6pm a girl was turning right into the Queen Elizabeth Center and literally cut straight in front of me, so I ended up riding straight into the side of her car.
"Normally I just think 'accidents happen' but her father actually got out of the car and was blaming me for the incident, taking no responsibility whatever."
Adrian says another time, himself and some fellow cyclists were heading down Fraser Street when a car swerved at them "as a warning".
"It skimmed all of us and would have caused a huge accident. You talk to numerous people who have had countless near miss experiences. There are a lot more bikes on the road now, and Tauranga City Council is obviously trying to get more people on bikes with the new cycle lanes.
"Prior to cycling, I was a lot less aware of bikes on the road. So I guess that's my main goal – to highlight the need for more consideration for cyclists on the road."
Adrian has lived in Tauranga for more than 20 years, and in that time he has witnessed the roads "get a lot busier" in regards to both bikes and cars.
As a result, he and his cycling friends tend to stay away from main roads, and go for areas with designated cycle lanes when they can.
"The Cameron Road cycle lane is a bit of a shocker at the moment. You're in the cycle lane one moment, on the footpath the next, then in a small lane with the cars. It's far from ideal right now but I suppose that's part of the roadworks going on at the moment. It's still a lot better than it was."
On the flipside, Adrian says cyclists should also be more aware on Tauranga's roads.
"I've seen cycling groups where people are in twos and threes wide. Going down places like Oceanbeach Road, you can't go three people wide. Doing so is going to really frustrate drivers.
"I've spoken to both cyclists and drivers who become frustrated with sharing the roads. Unfortunately, that's the way it is now. The two are going to have to learn to be on the road together and be more aware of each other."
Bay of Plenty road policing manager Inspector Stuart Nightingale says cyclists are "very vulnerable road users" given the much lower protection they have in the event of a crash, compared to an occupant of a car.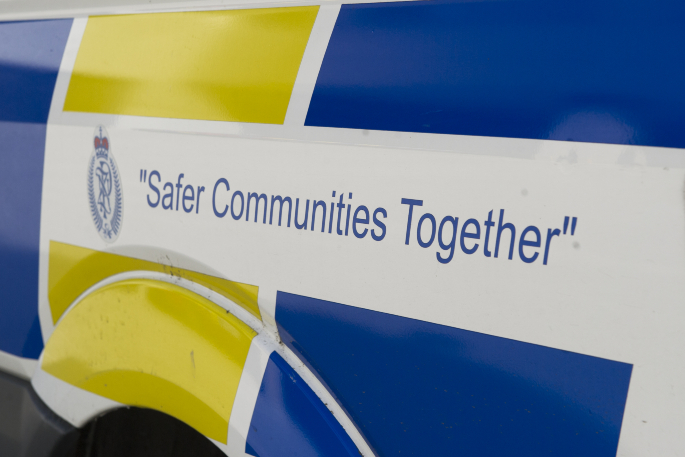 Road users are reminded to respect each other and uphold their responsibilities on the road. Photo: File/SunLive.
To stay safe on the roads, Stuart says it is "vital" cyclists wear appropriate riding safety gear.
"The road surface is not forgiving in a crash. Riders are much more vulnerable road users, so the more you can do to protect yourself – like wearing appropriate safety gear – the better.
"Cyclists and motorists need to take responsibility for themselves, and other road users. All road users should respect each other and be aware that they each have responsibilities to uphold on the road.
"Please treat others on the road like they're your own family, we want everyone to make sure they get home safely."