Stunning Dale Earnhardt Jr Revelation, Proving His $300 Million Wealth, Leaves NASCAR Insider Open-Mouthed
In a recent Door Bumper Clear podcast, NASCAR spotter Brett Griffin opened up about a lot of things, including some observations about Dale Earnhardt Jr. It is obvious that when drivers are outside the car, they do have some hobbies to pursue. Among them is Dale Earnhardt Jr, who is fond of sim racing, particularly on iRacing. The podcasters mentioned someone by the name of Ryan Williams, who is a designer.
Spotter TJ Majors said, "He does all of Dale Jr's iRacing cars too, I think". Meanwhile, Brett Griffin exclaimed, "Dale Jr has a personal iRacing designer!?".
To that, Majors sarcastically asked, "What do you think he picks out his own personal clothes, too?". Then, Griffin said,Wow, It must be nice to be Dale Jr."
ADVERTISEMENT
Article continues below this ad
DIVE DEEPER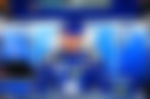 What else did he say about Dale Earnhardt Jr.?
ADVERTISEMENT
Article continues below this ad
The spotters acknowledged that there will be times when people are star-struck at the prospect of racing against THE Dale Earnhardt Jr. Sometimes, it gets to the point where they will easily let him overtake without putting up a fight. It is also worth mentioning that Dale Earnhardt Jr competes under his own name.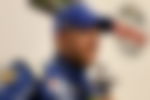 They even confessed that if they had been racing, they would have been wrecked by many opponents. In other words, everybody simplykisses his a**' and Dale Jr doesn't even realize it. Admittedly, that can sometimes be a good thing because it means that Dale Jr is pretty grounded and doesn't let his fame get to his head.
ADVERTISEMENT
Article continues below this ad
For now, everyone is looking forward to the next race on the Cup Series calendar. The first round of the Playoffs is over, with Kevin Harvick, Kyle Busch, Austin Dillon, and Tyler Reddick failing to advance. Now, the second round will begin and the battle will be fiercer than ever. With non-Playoff drivers winning each of the last three races, will the trend continue?
WATCH STORY: NASCAR Fans Suggest Candidates for Dale Earnhardt Jr in His Quest to Find the Next Noah Gragson