Six most successful clubs in Indian football
These teams have won numerous trophies and awed the nation many times.
Indian football has seen its share of ups and downs in the post-Independence era. The great Indian national teams of the 1950s won gold at the 1951 Asian Games and competed in multiple Olympics. That cleared the way for several prolific players to come through, helping India clinch gold at the 1962 Asian Games too.
This created the level needed for the Indian national football team to represent the nation for decades to come. When it came to domestic football, however, not every team from that era has been able to sustain itself. Meanwhile, some of the early football clubs of India have gone on to etch a special place in the Indian football fraternity.
Moreover, there have been new ones who have emerged to take the dream ahead. Some have enjoyed their share of success, competing with the 'old giants' for the major trophies. There is only a small group of Indian clubs with a vast amount of success throughout their history. We look at the six most successful clubs in Indian football.
Bengaluru FC
Bengaluru FC are still a very young football club in Indian football. They were formed in 2013, and are backed by the Parth Jindal-led JSW group. The Blues have had an impressive rise since they started playing. With the Indian national team captain Sunil Chhetri an ever-present figure leading them, they have achieved a lot of success. BFC have maintained an admirable operational model, roping in quality foreign players along with some of India's best players. In under a decade of being founded, Bengaluru FC have already won eight trophies.
That includes winning an Indian Super League title, two I-Leagues, the Federation Cup (or an equivalent Super Cup) thrice and the Durand Cup earlier this year. They're also the only Indian club in history to reach the AFC Cup final, having done that in 2016. BFC are likely to only add more silverware to their cabinet in the future and show other clubs how to properly operate as a top club.
JCT
Founded in 1971, JCT paved the way for clubs to emerge from Punjab. They were a constant thorn for dominating Kolkata clubs during the final decades of the 1900s. JCT gave rise to some of the most prominent Punjabi footballers, with former India international Sukhwinder Singh coaching them. JCT won the Durand Cup five times and the Federation Cup twice in their history.
However, the most prominent achievement for them was clinching the first ever National Football League (NFL) title in 1996-97. After winning eight prominent trophies, their fall began. They failed to win a league after that and lost their dominance heading into the 21stSt century, disbanding as a club in 2011.
Salgaocar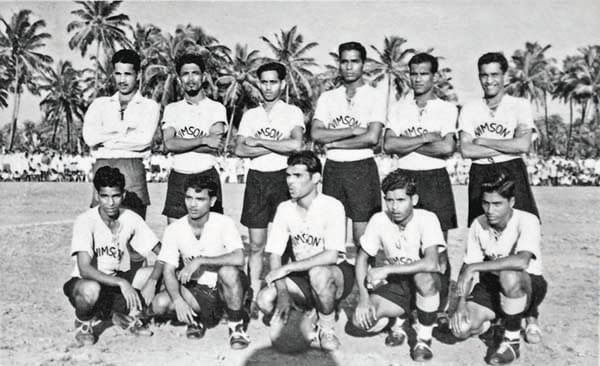 One of the oldest Goa-based clubs to be still operating, Salgaocar represented their state really well after being founded in 1956. They took a few decades to get to the top, but became a major side from the late 80s onwards. From the late 80s to the mid-2010s, they remained a prominent side in Indian football.
In that period, they won a National Football League title, an I-League title, the Federation Cup four times and the Durand Cup three times. Salgaocar have been playing in the Goa Professional League (GPL) for the last 5-6 years after pulling out of the I-League. Despite that, they still remain one of Indian football's most successful clubs with nine major trophies.
Indian Football Trending Articles:
Dempo SC
Dempo have remained as one of the best football clubs in India. Currently, not there in the top or the second division, Dempo were once the club who bossed the I-League! They have five I-League/NFL titles under their belt, the most by any Indian club. Moreover, they were the first club to reach the semi-finals of the AFC Cup back in 2008.
In terms of domestic football, the Goan outfit has dominated the Goa Professional League as well. Apart from the aforementioned accolades, they have won the Federation Cup and Durand Cup once and the Super Cup on two occasions.
East Bengal
East Bengal have been synonymous with Indian football since it became one of the most-followed clubs in the country. A club that was formed in 1920 – even before India's independence – has become a symbol of hope and love for many. East Bengal have maintained impressive consistency and are one of India's major clubs.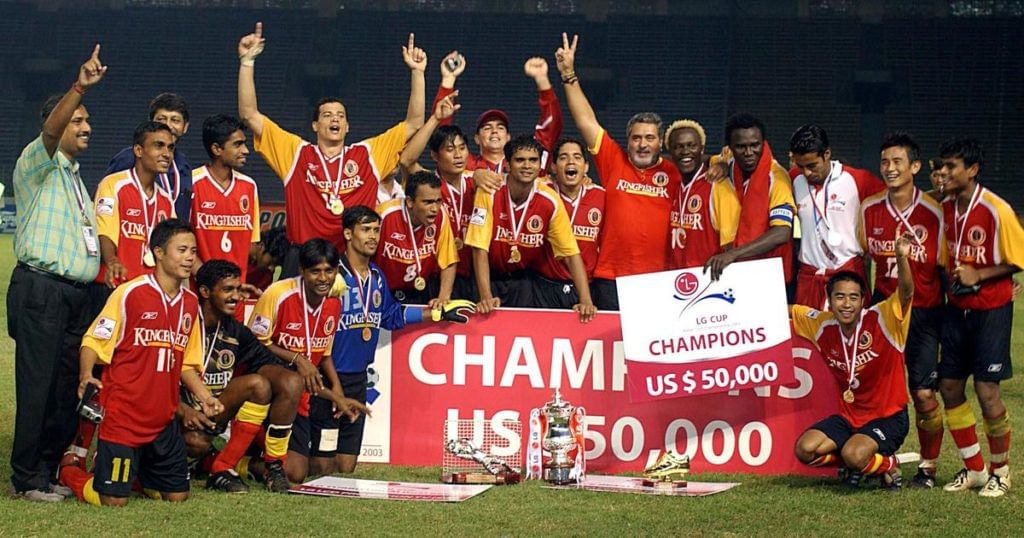 They have won 27 national trophies in their history – the Durand Cup 16 times and the Federation Cup eight times. They are also among the few clubs to reach the semi-finals of AFC Cup (2012-13), second after Dempo SC! The most notable accolade however remains their historic ASEAN Cup win in 2003.
The Red & Gold Brigaders might be often mocked for never winning an I-League title, but they won the National Football League (NFL) title three times in the early 2000s. They might be currently struggling to keep up with the best Indian Super League (ISL) sides, but East Bengal will always remain among India's most decorated clubs.
Mohun Bagan
They might have aligned with ATK recently to create ATK Mohun Bagan, but the Mariners have a rich history that won't be deterred by a name change. Formed back in 1889, they are among the oldest football clubs in India. Mohun Bagan made history in 1911, becoming the first Indian club to win the IFA Shield, inspiring a love for the game to be formed in the hearts of many.
They've maintained their stance as one of India's most popular teams over the century and achieved a lot of success. Mohun Bagan have won a whopping 16 Durand Cup titles, 14 Federation Cup titles and five I-League/NFL titles. They have won 35 major Indian trophies and over 250 trophies in total, making them the most successful club in Indian football history.
For more updates, follow Khel Now on Facebook, TwitterInstagram, Youtube and join our community on Telegram.