The GAA world was rocked when the news starting filtering out last week about the sad and sudden death of Ballyhale clubman, Paul Shefflin.
A fit family man of just 41 years of age passing away suddenly would rock the heart of any parish and I can't begin to imagine how all must be feeling.
For his wife and four kids, his brothers and sisters and indeed his parents, having to deal with such news is just cruel. And I would like to offer my sincere condolences to all the Shefflin family.
The fame of his brother Henry made it national news but the stories that subsequently came out about Paul would have hit home with any GAA club member or the member of any community sports club around the country.
Na Piarsaigh was founded in 1968 so it is a relatively new club. Touch wood, we have been lucky that we've had no tragedies for as long as I can remember anyway and you take everything for granted really.
A number of club stalwarts have passed away in the last number of years, which was extremely sad for us all to see. People who have grown the club to where it is today and you know in your heart and soul that it wouldn't be where it is without them.
But it was nothing compared to what other clubs have had to go through. I was involved with St Josephs Doora Barefield last year when one of our youngest players sadly passed away.
To witness the scenes that I saw was just wrong – and indescribable. But what it does is show you the family that is the GAA. The family that comes together and supports each other, and how important it is.
We all set out at the start of every year to win our respective championships, to show how proud we all are to represent where we are from. We all love playing hurling. But all that is great when everything else off the field is good and rosy.
The parish of Ballyhale has been through their fair share of trauma over the last number of years, as has St Josephs Doora Barefield, and indeed many other clubs across the country.
It's fine for all of us to have a great debate on the throwing of the ball, asking are Limerick goosed, league structures etc. We all love that, but when everything else is right.
I have spoken to people who have gone through hard times within their own clubs, and have said openly that the support and the goodness of the local GAA club got them through everything.
We see on a national level how our counties perform, and what players are coming and going, but what we don't always see is the work, and the importance of the hard working people at club level.
People like Paul Shefflin, who was involved in club administration before taking charge of their under-9 hurlers.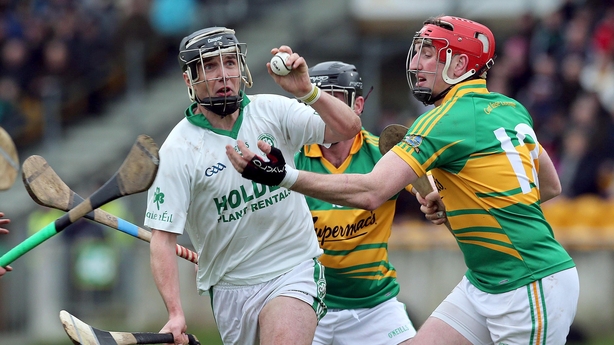 I think families of loved ones are always taken aback and extremely grateful for what GAA clubs do at difficult times. There is just a bond that has been created over the years that never leaves.
People put their hands up time and time again to ensure that everything can be done for the families, and that they give them every bit of support that they need.
You might be reading this thinking it is a small bit deep, but trust me, it's only if you have ever been in the situation you will realize.
I'm sure Ballyhale Shamrocks stepped up yet again for the Shefflin family who needed their support, and would do so time and time again when ever required, as would any other GAA Club in the country, so make sure to keep being supportive at all times, because even though it may not be said often enough, it's important and very much appreciated.