Red Bull Forgets Golden F1 Days to Cast Doubts on Daniel Ricciardo's Gifted Talent
The Australian came home. Daniel Ricciardo, who started his F1 career with Red Bull, came back to the team after being away for four years. Not able to find much success away from the reigning champions, Ricciardo has decided to take a year off from the grid for 2023. The Australian has been recruited by the team to be a reserve driver for 2023. However, Red Bull chief advisor Helmut Marko is still not sure if Ricciardo can go back to being an F1 driver.
ADVERTISEMENT
Article continues below this ad
Ricciardo had an underwhelming time away from Red Bull. Eventually, he was unceremoniously dumped by McLaren, who traded one Australian for another. Daniel, who won seven GPs with the Milton Keynes team, has doubts about being cast his way. Still, things aren't bad at Red Bull. Marko admits that the Honey Badger is adjusting really well with his old team. Still, he is wary to judge if the Australian can make a full-time comeback on the grid.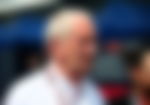 As quoted by Nextgen Auto, Marko was asked how the Australian is fitting this time around. Marco said, "Very well!" He further added, "He's already had some great PR events for Red Bull, that's one of the reasons we brought him home. Work on this season's F1 has not started for him. Again." [Translated using Google]
ADVERTISEMENT
Article continues below this ad
From one ex-driver to another, Dr. Marko also gave an update on the team's intention with the recently retired quadruple champion, Sebastian Vettel.
Red Bull keeping tabs on their four-time champion, Sebastian Vettel
ADVERTISEMENT
Article continues below this ad
Sebastian Vettel announced his retirement in the middle of the 2022 season. His announcement left the F1 world heartbroken and also set in motion the silly season. Many tried convincing him to make a comeback but to no avail. Red Bull also had their eyes set on the German, just not for the driver role.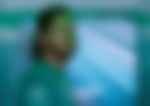 The top management of Red Bull believes that Vettel would fit very well in a team management role. Keeping hopes high, Marko said, "I still have contacts. At the moment he is in the Arctic with his family for a vacation. I think it's only in March that he will be really accessible again."
ADVERTISEMENT
Article continues below this ad
Watch This Story: Daniel Ricciardo wouldn't be too happy with a new no 3 on the grid as Logan Sargeant eyes all time American hero Dale Earnhardt lucky digit
Now, the reigning champions have a crown to protect in the 2023 season. Will they be able to do it?