They are often the unsung heroes but teams and players around the world cannot ignore the role they play.
While cricket remains a team game where individuals steal headlines, the role of coaches behind success of teams can't be overlooked. It is true that in cricket, coaches are less charismatic as compared to football but that doesn't reduce their significance whatsoever.
If we look at the history of coaching in cricket, there have been names at the international and national levels who have earned respect of the game's fraternity because of their sharp knowledge, understand and strategising about the game. Be it the Bob Woolmer on the international stage or Ramakant Achrekar in domestic circuit, cricket coaches have always been key for the success of teams and individuals.
In the current times, too, there are a number of names in the cricketing world who have earned honor as accomplished coaches. A coach's work is often thankless as it is the players who mostly get credit for success while failure hurts the coach's image more. Yet, world cricket currently has many such names who have taken on the challenge of coaching and succeeded despite the hurdles.
Here we look at top 10 coaches in world cricket at the moment:
10. Saqlain Mushtaq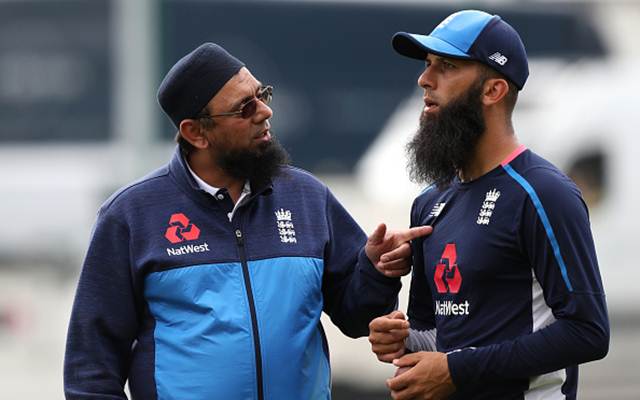 The man is credited for starting the 'doosra' variety in off-spin bowling. Saqlain Mushtaq was one of Pakistan's major spinners during his playing days and captured nearly 500 international wickets. But the 45-year-old man has earned the reputation of a coach in his post-playing days.
He was appointed as Pakistan's head coach ahead of the T20 World Cup last year after Misbah-ul-Haq quit. He was assisted by Australia's Mathew Hayden and South Africa's Vernon Philander and Babar Azam's boys did well in the tournament by winning all their five groups, including that against India. Pakistan also beat Bangladesh and the West Indies thereafter. While he is continuing in the post for the ongoing home series against Australia, the man is unlikely to serve in the long run because of his business and personal commitments.
But whether he works with Pakistan or not, the England-based former cricketer would continue to be a rising star in the realm of coaching. He has worked with most Test-playing nations and has been England's official spin consultant.
For Mushtaq, coaching was the only option he had at one point of time to live the game. After having played international cricket for eight years, he wanted to remain connected to the game but could not continue playing because of injuries. Moreover, he said in an interview that seeing his young-day club coach in Lahore earning respect, he also decided to choose the same. In England, Mushtaq coached sides such as Somerset, Middlesex, Surrey and England Lions.
He also started his own academy in Leicester and while he had some opportunities to associate himself with teams, T20 leagues and individuals in Pakistan, nothing substantial materialized till he got the role of Pakistan's head coach last year. The experience did not make him happy but Mushtaq did not ignore the call when it came to guiding the country he was born in.