Racing faces 'catastrophic' affordability checks impact says trainers' chief | horse racing news
Racing Post/Scott Burton
" title="Paul Johnson: NTF chief executive "hugely concerned" by affordability checks" class="js-imageLoader" data-at-xn="https://www.rp-assets.com/images/news/2021/ 10/28/100148-medium.jpeg" data-br-n="https://www.rp-assets.com/images/news/2021/10/28/100148-medium.jpeg" data-br-m ="https://www.rp-assets.com/images/news/2021/10/28/100148-large.jpeg" data-br-w="https://www.rp-assets.com/images /news/2021/10/28/100148-large.jpeg" data-br-xw="https://www.rp-assets.com/images/news/2021/10/28/100148-large.jpeg" onclick="return false;">

Paul Johnson: NTF chief executive "hugely concerned" by affordability checks
Racing Post/Scott Burton
The National Trainers Federation (NTF) has warned of the potentially "catastrophic" impact being wrought on the racing industry by intrusive affordability checks.
NTF chief executive Paul Johnson pointed to punters being "swept up" by poorly targeted measures which were already taking a huge financial toll on the sport.
Affordability checks are expected to feature among the proposals included in the UK government's gambling review white paper but an increasing number of punters have already received demands for proof of income, such as bank statements, P60s and tax returns, before being able to bet.
The Gambling Commission, which licenses and regulates operators in Britain, has mandated that bookmakers must carry out customer interaction including affordability checks. On Thursday, Paul Roy, a Group 1-winning owner and former chairman of Sky Bet and the BHA, described the intrusive nature of the checks as "offensive".
There has been a lack of clarity over when operators should become involved, leading to checks being triggered at different levels, and British racing is already suffering the financial consequences, with Arena Racing Company chief executive Martin Cruddace estimating that digital betting turnover on British racing declined by £800m in 2022, costing the sport around £40m in income from bookmakers.
"We're supportive of measures being taken to reduce gambling harm but are hugely concerned at the direction this is taking," said Johnson. "The Gambling Commission's own 2022 numbers suggest just 0.2 per cent of gamblers are what they would call problem gamblers, which declined from 0.3 per cent in 2021.
"We believe the interventions already being made by the commission could have an annual cost to racing of tens of millions. What we're seeing is many individuals who enjoy gambling perfectly safely being swept up in poorly targeted measures with potentially catastrophic impacts for many of the businesses that rely on the sport.
"We've worked with the BHA and other industry stakeholders to make the required representations to the government regarding the review of the Gambling Act for the last year. This has worked well and we've found government officials are mindful of the potential impacts on the sport's finances if the measures are not targeted effectively.
"Members are aware that we're contributing to this process through the right channels but will be taking the threat very seriously."
Income from punters via bookmakers is one of British racing's main revenue streams, with a 2019 estimate calculating the sport's annual income from betting via the levy and media rights at £262 million.
Some campaigners have proposed that checks be imposed at as low a level as a net monthly loss of £100, which it is estimated would result in an annual revenue loss of between £60m and £100m, but ministers have said that affordability checks will be proportion.
The gambling review was launched in December 2020 but the white paper has been the subject of repeated delays, although ministers said this week that it would be published "in the coming weeks".
---
Have you been affected by intrusive affordability checks? If so, we would like to hear from you. Email us ([email protected]) with the subject 'Affordability checks' to share your experiences and contact details.
---
Read more on this topic:
Lee Mottershead: Racing people need to wake up – the sport's income and integrity are at risk
Group 1-winning owners reveal 'deep concern' over impact of affordability checks
Intrusive affordability checks are 'top of the list' says punters' body chairman
Dire experiences of affordability checks show balanced solution is needed soon
Affordability checks continue to weigh on 888 as online revenues fall
---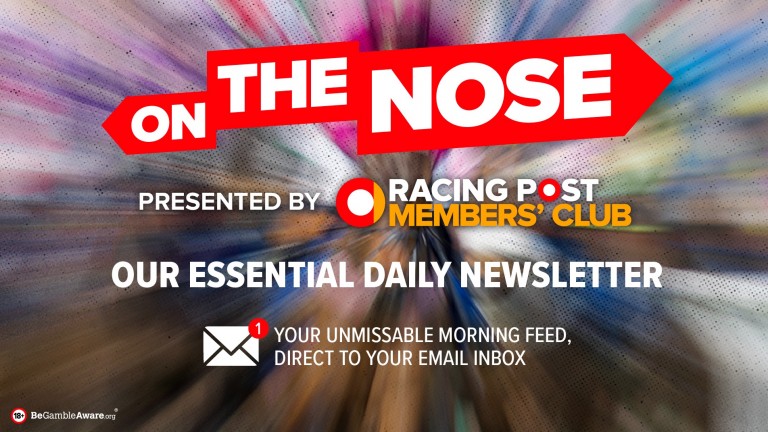 Sign up to receive On The Nose, our essential daily newsletter, from the Racing Post. Your unmissable morning feed, direct to your email inbox every morning.
---
FIRST PUBLISHED 7:00PM, JAN 22 2023