Players Like Stephen Curry Should Treat Their Bodies Like F1 and NASCAR Cars, Claims 4x NBA Champion: "I Truly Believe That"
To someone who isn't familiar with basketball, where do you even describe Stephen Curry? Oh, the guy fires like a marksman while maneuvering with the grace of a gymnast and possesses the finesse of a portraitist. He also displays the placid intellect of a chess grandmaster nightly. However, all of that talent boils down to his game aging like a fine wine.
ADVERTISEMENT
Article continues below this ad
Longevity is one element that separates the good from the great. While many would be nearing the twilight of their careers at this stage, Curry has found a way to defy the odds. He is fresh off a tremendous campaign in which he guided the Warriors to another championship and captured his first Finals MVP.
ADVERTISEMENT
Article continues below this ad
Stephen Curry is 33, yet he continues to perform at the highest level. His career operates as a rebuttal of commonly held assumptions. Of what the human body, when taken great care of, is capable of and how long it can go for.
He has demonstrated that the key to this mastery is hard work. Performing at an elite level at this stage is determined by the emphasis one places on their body. Curry has continued to do that.
DIVE DEEPER
It's remarkable, though, considering he is still searching for ways to improve on something that is already adjacent to basketball perfection.
John Salley believes Stephen Curry understands the subtleties of performing at the highest level
Stephen Curry nailing cut-throat three-pointers is a regular sight. Many people forget, though, that he was not always like this. It took countless reps for a skinny teenager from Ohio donning a Davidson jersey double his size to blossom into the showman he is today.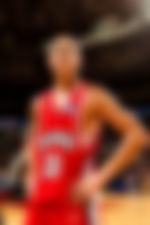 Attention to detail and emphasis on minor things have helped him become the greatest shooter in the game's history. 4-time NBA champion John Salley recently discussed how Curry's attention to detail has propelled him to this level. He also discussed how athletes should treat their bodies like NASCARs and F1 cars.
ADVERTISEMENT
Article continues below this ad
"I've always said it if players were to treat their bodies like they treat NASCAR's or formula one cars they would perform like a formula one car, I truly believe that," Sally said.
"I think Steph Curry is showing him working out when usually everybody else is relaxing and he's doing techniques working on his core because he realized that's where it'll start. The little things that we may not pay attention to," he added.
ADVERTISEMENT
Article continues below this ad
WATCH THIS STORY: Brittney Griner Case: What Have LeBron James, Stephen Curry And Other NBA Stars Said?
It's fair to claim that working on the minor details is what turned Stephen Curry into a basketball perfectionist. It is hard to predict when his performance will gradually decline; however, the point guard is nowhere near the end of his prime.