We love turning the spotlight on our clubs and the great work which is going on to gather momentum and inspire growth in our sport.
Our Club in Focus occasional series does exactly that and, over Sundays in April, we have been promoting more clubs – this week we look at one of youngest clubs, Newton Road Runners in Glasgow.
By Katy Barden
Their yellow vests shone brightly against the gray skies above Callendar Park as they contributed to the vast array of club colors lighting up the Lindsays National XC.
After a two-year absence 'the National' was back, and for the first time, Newton Road Runners were part of it.
'They absolutely loved it,' said founder, coach, and former president Jenna McCallion.
'It was a big thing for them, but it's given the club confidence to get involved in future events.'
Originally from Cambuslang in Glasgow, McCallion founded Newton Road Runners in 2016, initially as a jogscotland group.
She was motivated by the desire to meet people, to make friends in the local community and to get more women involved in running.
'I actually contacted the local pub (the Newton Arms) and asked if we could use it as a meeting point every week,' she laughed.
'They said,'absolutely ', and they put on free tea, coffee, and water for us. And they still do that every week.
'I've never run competitively, but I've always been known as' the wee social runner' about Cambuslang and I know so many people, so I started recruiting people quite quickly. I think we had around 50 on the first night. It was men and women, but predominantly women.
'I'd have been quite happy for us to be a feeder club for Cambuslang (Harriers) initially, but our numbers were growing so much we were actually becoming a big force on our own and we were a bit like,' we can do this ourselves '.'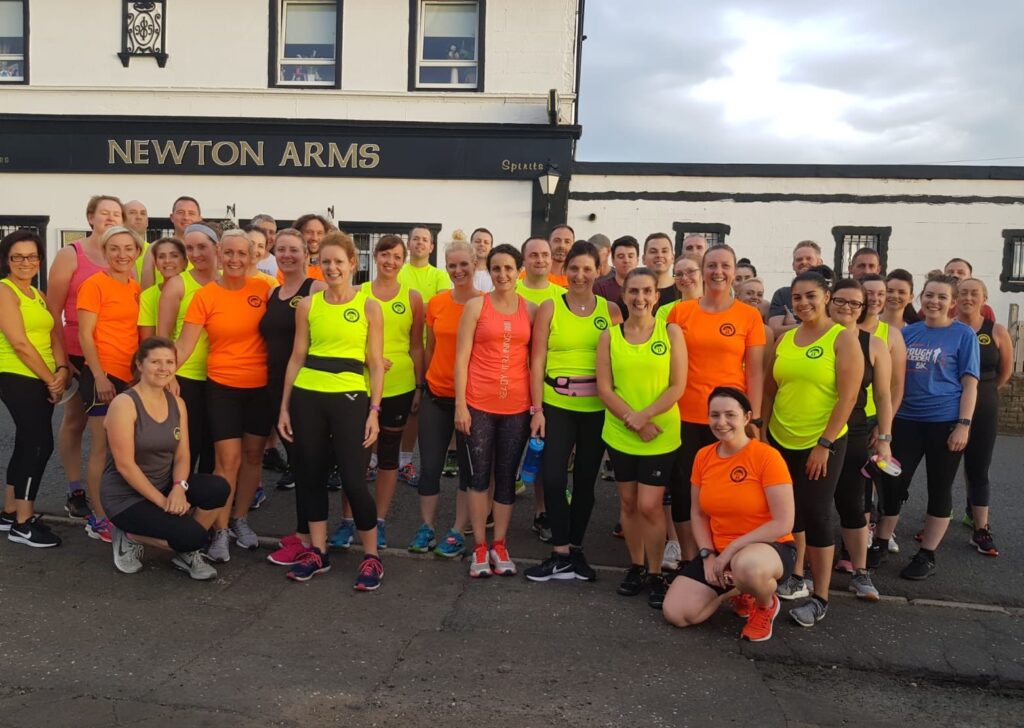 McCallion speaks warmly of the club's relationship with its more competitive neighbor.
Their groups often train together, while coaches across the two clubs share the delivery of sessions. Newton, a Seniors only club, also signposts interested youngsters to Cambuslang.
'If you were to ask me why Newton is different (to other clubs), I think it's friendship, being able to connect with people and knowing what they need,' she said.
Newton Road Runners became affiliated to scottishathletics in 2019 and has evolved to attract younger members who join with the incentive of a friendly, pressure-free environment but with the potential to step up and challenge themselves if they choose to. Membership currently stands at around 110.
'I think that's what I'm most proud of,' added McCallion, who stepped down from her role as president during lockdown.
'I feel like I've always had that vision for Newton, it was always my dream to have a club, develop it, grow it, have it affiliated – it's actually all happening in front of me and I'm so proud of that . '
Our very own NRR XC Team at Falkirk XC National Championship, Well done Team #LindsaysXC @SALDevelopment @SALChiefExec @scotathletics pic.twitter.com/ydPxHTEvht

– Newton Road Runners (@Newton_Road) February 26, 2022
Lockdown was tough for everyone, of course, but Newton Road Runners had to pull together more than ever when one of their members, Cat Gaskelldied unexpectedly during that period.
'We went through a hard time as a club,' said McCallion. 'We were all devastated. We organized a wee memorial race for her that raised a lot of funds for McMillan because Cat was meant to be doing London Marathon (for McMillan).
'We had a great outpouring from the running community, and we had a lot of clubs taking part in the run. We were all there to support each other. '
Since then, one of Newton's members has delivered a Mental Health First Aid course for the club and there are plans in place to deliver another session due to demand.
While it's not a position they'd have ever chosen to be in, they're creating something positive from a heart-breaking situation.
The running community is a special one and it brings out the best in people.
The fact that Cambuslang Harriers opened up their tent to Newton's first timers at the Lindsays National Cross Country Championships is a perfect example of everything that is good about the sport – and one of the many reasons why NRR will return in the future.
'Cat would have loved cross country,' reflected Jenna. 'That would have been right up her street of lei.'
* For more about Scotland's Mental Health First Aid program: http://www.smhfa.com/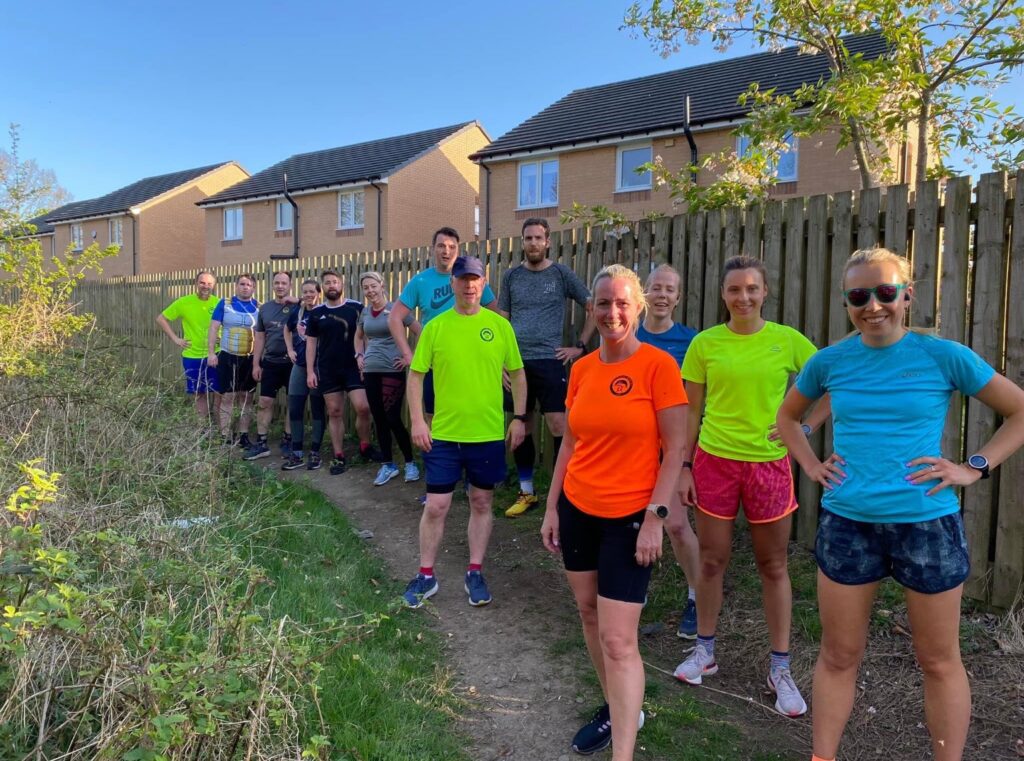 Tags:
Cambuslang Harriers, Club in Focus, Newton Road Runners