It was a tale of two defenses for the New Castle High boys basketball team on Tuesday night.
The Red Hurricane coasted to a 63-50 victory over Northeastern in the first round of the PIAA Class 5A playoffs.
New Castle advances to the second round of the PIAA playoffs to face Central Mountain. For Blundo and the team, it will be a learning experience.
"I don't know one thing about them," Blundo said of Central Mountain. "So, we'll spend the next two days finding out everything we can and getting ready."
"We just rely on what we always rely on and that's playing the New Castle Red Hurricane way," 'Canes senior Michael Wells said. "Just prepare for them, we'll watch film, we'll get ready and play them like any other team."
Wells struck first in the first 23 seconds of the game. Cahmari Perkins and Wells denied several shots from the Bobcats in the first quarter to help give New Castle (24-2) a 14-4 lead.
The Bobcats (16-13) continued to feel the defensive pressure putting up seven points to New Castle's 13 in the second quarter.
The 'Canes defensive pressure changed in the second half.
"I think that we let our guard down and that's again disappointing because I have a bunch of seniors on this team," New Castle coach Ralph Blundo said. "That's not something that should happen. I think we lost our focus and our intensity and of course they made us pay like any good team would. "
Wells paced New Castle with 33 points while Isaiah Boice and DaJaun Young had eight each.
"I just think we got a little unengaged," Wells said of the second half. "All we can do to change that moving forward is just work at practice and keep preaching our defensive principals and playing the Hurricane way.
"It was just good that we came out here and got a win. We tried to get back into that rhythm. We're just going to keep winning and winning, one lose you lose. "
Wells, a senior, played his last home game at the Ne-Ca-Hi Field House.
"Oh, man, it's crazy," Wells said on playing his last home game. "I actually forgot that this is the last one but it's just crazy. I'm going to miss this crowd, these fans, this city. I just really appreciate them. They're part of the reason I play this game, I don't do it for just myself. I do it for my team and the community. I just love it here. "
Although the 'Canes led each quarter of the game, their shooting was out of rhythm in the second half compared to Northeastern.
Northeastern narrowly cut into the deficit in the third quarter, closing to 44-29 going to the final eight minutes.
The Bobcats also outscored New Castle in the fourth quarter, 21-19. Wells put a punctuation mark on the win late in the contest with a slam dunk.
"If we lose we don't get another game," Blundo said. "It's win or go home at this point. I thought that the guys responded well enough early and just kinda coasted late … that's a little disappointing but we won and we'll move on. "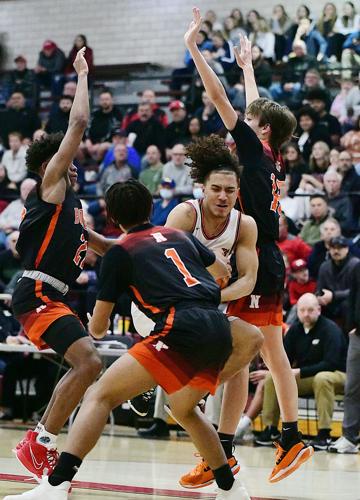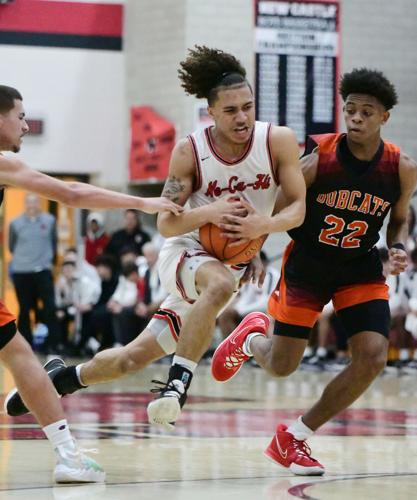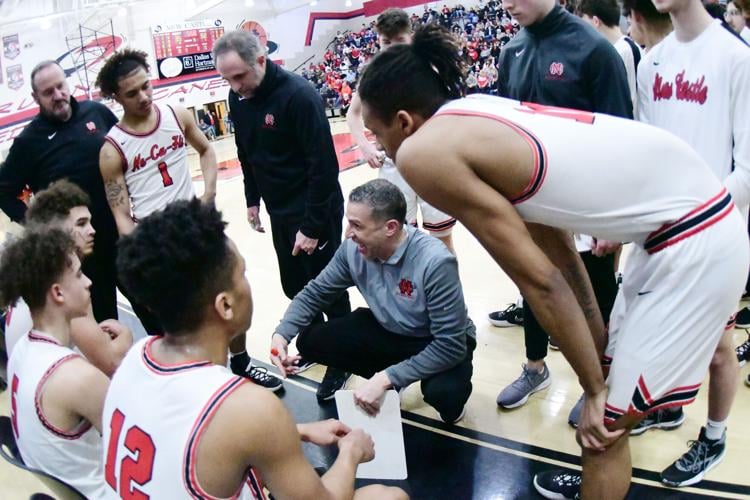 .