NASCAR Senior VP Calls Out Kevin Harvick for His "Crappy-A** Parts" Reaction
Kevin Harvick has been quite vocal about his concerns with NASCAR's latest Gen6 cars. And one reason for this could be a series of unfortunate incidents happening to him during the playoff races. However, NASCAR Senior Executive does not approve of Harvick's reaction to the incident.
During the Playoff opener in Darlington, Harvick's car caught fire. And the flames ended his race. And Harvick blamed NASCAR and it's "crappy-a** parts" for his situation. Moreover, at Sunday's Bristol playoff, his left front tire suddenly came off, owing to which he lost his chances of qualifying for the next round.
ADVERTISEMENT
Article continues below this ad
The entire season left him frustrated. And as a result, Harvick started selling T-shirts with the words 'Happy's Crappy-A** Parts 4 Less' printed on them. Fans and members of the governing body criticized Harvick's reaction.
But during "The Morning Drive" conversation on SiriusXM NASCAR Radio, NASCAR Senior Vice President, Scott Miller shared his opinions. Sunday's race at Bristol was a tough ride for everyone as many drivers experienced steering wheel issues, engine failures, and other technical glitches. But Miller said that it is all a part of a learning curve.
Acknowledging that Bristol was a unique load case, he said that some issues on the field were quite unexpected. He explained;
"Honestly no excuse, but with the newness of this car and the newness of everything, I think that it's not acceptable to have problems. But it's probably part of the learning process for us."
DIVE DEEPER
Further, Miller also addressed Harvick's reaction. Explaining why he thinks Harvick's allegations against NASCAR are not justified, he said; "All the teams and (manufacturers) were involved in the RFP process when we chose the parts. Everybody's got a stake in this, and it's not just NASCAR choosing quote-unquote, crappy parts."
Kevin Harvick and the 'Crappy-A** Parts' saga
But when Kevin Harvick's #4 Mustang caught fire at the Darlington Speedway, Harvick did not shy away from calling out NASCAR. He said NASCAR's faulty parts were responsible for his bad race.
ADVERTISEMENT
Article continues below this ad
Further, he said that he didn't even touch a wall or any other vehicle. But still, his car caught fire and wrecked his playoff race. Further, he said that his car did not even touch a wall or any other vehicle. But still, it caught fire. This wrecked his playoff race and he blamed it all on the "crappy-ass parts."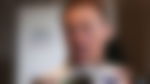 However, many fans criticized Harvick for his remarks. They also pointed out that other drivers had no issue with their cars and maybe it's him or his team who needs to change their ways.
ADVERTISEMENT
Article continues below this ad
WATCH THIS STORY: Dale Earnhardt Jr Fires a Warning to NASCAR Amid Latest Next Gen Issues
And after the chaotic race and his tire wreck at Bristol, Harvick decided to communicate differently with NASCAR. Criticizing NASCAR and the Next Gen cars, yes released a line of T-shirts with 'Happy's Crappy-A** Parts 4 Less' written on them.