McLaren must replicate Ferrari's F1 ground-effects improvements for 2023 — FormulaNerds.com
Lando Norris emphasizes that it is essential for McLaren to make big strides this season as Ferrari did from 2021 to 2022, despite the opportunity with new Formula 1 regulations passing.
McLaren endured a difficult season in 2022 with the new ground-effects cars. The Woking team could only manage one podium finish through Lando Norris in the Emilia Romagna Grand Prix.
The team discovered significant issues with the MCL36 in pre-season testing. Their brakes were always getting too hot, limiting the amount of running Norris and Ricciardo could do.
The struggles lead to the Woking outfit taking its first major backstep since Andreas Seidl's recovery plan.
McLaren finished third in the 2020 constructors' championship. However, 2022 saw McLaren lose out to Alpine as the Woking team finished in a disappointing fifth.
The team is still waiting for their new wind tunnel to be completed. It is believed within the team that they cannot be frontrunners until the new wind tunnel has been completed to fight with the current frontrunners.
Ferrari gains "achievable" for McLaren in 2023
Ferrari took a big leap forward from 2021 heading into 2022. The Scuderia nailed the new regulations, producing a frontrunning car to challenge Red Bull.
Norris spoke to Autosport, believing that McLaren must replicate Ferrari's gains over the winter period. The Briton believes that matching Ferrari's improvements is "achievable", adding that what the Maranello team did was "extremely good".
"Going from where they were [in 2021]from almost getting beat by us, to going to where they are getting wins, fighting for podiums every single weekend…That's what we need to be aiming for.
"That level of a jump from one season to another. They've obviously had, not the luck, but they've maximized a new era, a new rules set for Formula 1 with new cars, which has allowed them to make a bigger jump than ever.
"But there's still plenty of opportunities for us to achieve something like that. And that's where we need to be setting our goals for."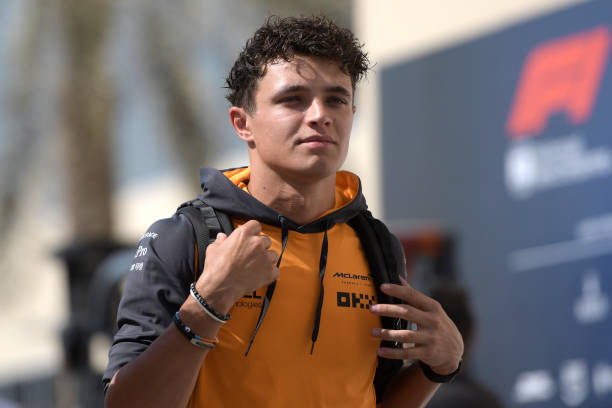 McLaren cannot afford to wait on a new wind tunnel
Norris added the importance for the Woking team not to wait for the new wind tunnel. It is believed that the new wind tunnel will not affect the performance of the car until 2024.
The 23-year-old has urged his team to make the best of the current resources and not to give up.
"The fact is, we have to do a better job and the team has to do a better job with making a better car.
"I think already next year we need to make progress. I have good faith that we can," the Briton added.
"We have a huge amount of what we need in the right areas and the right people and so on.
"It's just that final hurdle, the final thing to get us up to the same level to then have no excuse against Red Bull, Mercedes, and Ferrari.
"The team knows that they need to do a better job."
See also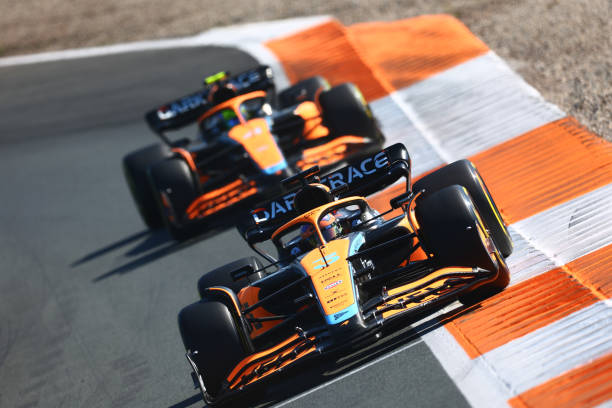 Time running out for McLaren improvements
Despite Norris being contracted to McLaren until 2025, the Briton concedes the jealousy of former teammate Carlos Sainz and Formula 2 rival George Russell winning races. The pair made switches to Ferrari and Mercedes, leading to maiden wins in 2022.
The 23-year-old has been linked to a move with Red Bull many times. Red Bull boss Christian Horner has not shied away from expressing his interest in the McLaren driver.
The Austrian team even tried to sign Norris to AlphaTauri, whilst the Briton was the reserve driver for McLaren in 2018.
"I wish I was there with them. Of course, I wish I was in that battle.
"I feel like I deserve to be in that battle. I feel like I can be, and I think it will be a great battle.
"But it's just not the position that I'm in at the minute… I can race against them in the future, and I can do the same as what they're doing. "
The Woking team lost former team principal Andreas Seidl to Alfa Romeo. Therefore, the team replaced the German with Andrea Stella.
Norris will also have a new teammate for 2023. Oscar Piastri replaces fellow Australian Daniel Ricciardo with Ricciardo struggling with the Woking team. Many expected Piastri to give the Briton a tough fight after the Australian had dominated the junior categories.
Do you think McLaren can prove to Norris that they can win races in Formula 1 in the future?
Feature Image Credit: Dan Mullan via Getty Images