Live Racing To Start Soon | Kolkata News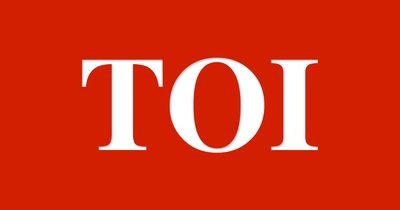 Kolkata: If all things go well, the curtailed Calcutta Monsoon Season is all set to resume from August 24 according to the racing prospectus, released by the Royal Calcutta Turf Club.
The ten-day meeting will be held mostly on Wednesday's with the Calcutta Derby to be run on Sunday October 23. Some important racing dates are Calcutta Monsoon Derby on October 23, the Monsoon Cup on October 26, Calcutta Colts Trial Stakes on September 28, Fillies Trial Stakes on September 21 and the Juvenile Sprint on September 14.
Crown Consort set to make amends:
Sateesh Narredu-nursed Crown Consort looks good to claim the Golconda Juvenile Million on Sunday at Malakpet. This speedy daughter of Crown Empress who let down a huge following last time out will once again have Suraj Narredu in the saddle.
Hyderabad selections
1.30pm: 1.Costello 2.Ambitious Star 3.Take A Gamble.
2.00pm: 1.Bifrost 2.Malibu 3.Ivanhoe.
2.35pm: 1.Yesterday 2.Grand Duke 3.Advance Guard.
3.10pm: 1.Arabian Queen 2.High Reward 3.Carlisle.
3.45pm: 1.Crown Consort 2.The Image 3.Ahoka.
4.20pm: 1.By The Bay 2.Bangor On Dee 3. Miss Little Angel,
4.55pm: 1. Charmer 2.Cash Register 3.Pedro Planet.
Day's Best: Arabian Queen. Good Double: Costello and Crown Consort.
A Star Is Born obliges:
A Star Is Born wins the Zavary S. Poonawalla Eve Champion Trophy Grade-III at Pune on Saturday. Pune short results
1. (5-4-6) Power Of Thor 1.Brazos 2:Regal Prince 3.
2. (1-3-2) Farrell 1:Sky Hawk 2:Fidato 3.
3. (4-1-2) Exemplify 1:Botero 2:Own Voice 3. Not run.Ladida
4. (3-2-7) Dowsabel 1:Cognosco 2:Spiritual Rock 3.
5. (4-1-9) Golden Kingdom 1:Emperor Roderic 2:Karyna 3.
6. (1-3-4) A Star Is Born 1:Taimur 2:Caprisca 3.
7. (4-3-1) Sandman 1:Rubik Star 2: Chancellor 3.
8. (1-5-4) Dali Swirl 1:Lord And Master 2:Lagertha 3.
Jackpot: Rs 6,007 (c) Rs 979. Mini Jackpot: Rs 619. Treble: (I) Rs 604 (II) Rs 3,251 (III) Rs 149.
FOLLOW US ON SOCIAL MEDIA
FacebookTwitterInstagramKOO APPYOUTUBE
,