Jockey Club announces record prize-money for 2023 despite difficult year | Horse Racing News
Edward Whitaker (racingpost.com/photos)
" title="Aintree: flagship venue for the Jockey Club" class="js-imageLoader" data-at-xn="https://www.rp-assets.com/images/news/2022/04/09/107680 -medium.jpeg" data-br-n="https://www.rp-assets.com/images/news/2022/04/09/107680-medium.jpeg" data-br-m="https:/ /www.rp-assets.com/images/news/2022/04/09/107680-large.jpeg" data-br-w="https://www.rp-assets.com/images/news/2022/ 04/09/107680-large.jpeg" data-br-xw="https://www.rp-assets.com/images/news/2022/04/09/107680-large.jpeg" onclick="return false ;">

Aintree: flagship venue for the Jockey Club
Edward Whitaker (racingpost.com/photos)
The Jockey Club will increase prize-money by £1 million for 2023, but has been forced to provide a record contribution due to an "incredibly challenging" financial year.
An executive contribution of £31.1m will raise overall levels to £59m next year across the racecourse group's 15 tracks, which include Cheltenham, Aintree, Newmarket and Epsom. Total prize-money is set to be a new high and is an increase of just under £6m from pre-pandemic levels.
The Jockey Club's chief executive Nevin Truesdale said the increase comes despite a challenging year financially, with plummeting racecourse attendances and soaring energy prices impacting turnover.
The Jockey Club's contribution will be up to £2.7m from 2022 and is almost double the amount put forward ten years ago. It is described as "essential" to ensure prize-money growth.
Truesdale said: "Breaking through this £30 million barrier for the first time is a milestone we have been striving for and is testament to the hard work and dedication of the Jockey Club's teams all over the country.
"While it's been challenging to achieve against the backdrop of factors like rising energy prices and the cost of living crisis, both of which continue to impact British racing and our own finances, increasing our own contributions to these record levels has been essential in order to grow overall prize-money levels slightly in comparison to 2022."
Further pressures could arise from the imminent release of the government's gambling white paper, with the expectation that affordability checks could hit the sport's finances by as much as £100m. The Racing Post revealed last week that affordability checks had already resulted in a £40m hit to the sport's finances.
Truesdale added: "While we continue to demonstrate our ongoing commitment to, and investment in, prize-money at all levels of the sport, I'm in no doubt that horseracing will continue to face significant financial challenges in 2023.
"British racing is facing many of the same financial headwinds that continue to affect families, businesses and other industries and that is making generating revenues to reinvest back into our own sport incredibly challenging. However, we'll continue to do everything we can to drive engagement, grow our fanbase and increase attendances for the good of horseracing as a whole and, in turn, prize-money in the future."
The prize-money increases announced yesterday are budgeted for the new year, but are subject to significant economic changes and abandonments.
---
Read this next:
Guinness and glamping: the £950 alternative to beat soaring Cheltenham prices
---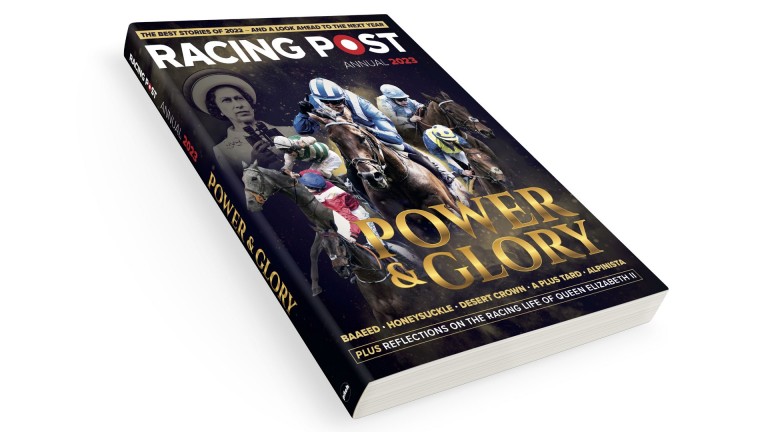 The Racing Post Annual 2023 is here! Look back on a star-studded year in this fabulous 208-page book packed with the best stories and pictures. The perfect gift at £19.99. Order from racingpost.com/shop or call 01933 304858 now!
---
FIRST PUBLISHED 4:20PM, DEC 19 2022