'In Boxing They Don't Throw You to the Wolves': Joe Rogan Takes a Subtle Dig at UFC President Dana White
Boxing and MMA can be touted as the gems of combat sports in our time. Both sports have a lot of similarities in the way they are conducted and fought. However, UFC commentator Joe Rogan thinks that there are also intrinsic differences in how the fighters are brought up in each sport.
ADVERTISEMENT
Article continues below this ad
On the latest episode of his podcast, the JRE, along with UFC superstar Sean O'Malley, Rogan pointed out how fighters were booked differently in boxing. He stated that, unlike MMA fighters, boxers faced low-level opponents to build up their resumes and gain experience before facing higher-level competition. However, in MMA, especially the UFC, young fighters are often booked to face elite competition at the start of their careers.
ADVERTISEMENT
Article continues below this ad
"In boxing they don't throw you to the wolves right away if they think you're good. They'll build you up, they'll give you a guy who will show you this look. That's why in boxing it's so common for a guy to go 10-0, 11-0 before he gets tested. I think there is something to that." said Rogan.
DIVE DEEPER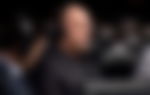 Despite Rogan currently working under the UFC, he was not shy about taking a subtle dig at his boss, Dana White. However, the claim he made is true, as boxers are certainly more protected than UFC athletes and only fight elite-level competition when they are more than ready.
Joe Rogan comments on Israel Adesanya's loss at UFC 281
Former UFC middleweight champion Israel Adesanya recently suffered a devastating defeat at UFC 281. Izzy lost his title to Alex Pereira in the fight round after the latter managed to land a barrage of strikes to become the new champion. Despite many calling it an early stoppage, Rogan felt that 'Potan' would have done some major damage.
ADVERTISEMENT
Article continues below this ad
" I don't think Pereira was gonna stop. He had more time, Izzy was stationary and Pereira was gonna hit him with some big shots. We don't need to see Izzy with his eyes rolled back behind his head, flat-out unconscious. I think it was a good stoppage." he said in an episode of JRE.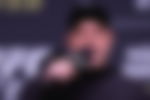 This bout marked the end of Adesanya's dominance in the middleweight division. Moreover, Pereira became the first man to beat Izzy in the UFC middleweight division and now holds three victories over him. In addition, the new champion will set the tone for the future of this division.
ADVERTISEMENT
Article continues below this ad
What did you think of Rogan taking a dig at his employer? Let us know in the comments.
Watch This Story- Books that UFC commentator Joe Rogan recommends