How Susie Poulter ended up promoting boxers in New Orleans | Entertainment/Life
Susie Poulter's original reason for coming to work out at the New Orleans Boxing Club was to get back in shape. She'd been a high school runner, a few years before.
But that day in 2015 changed her life and her career.
The 33-year-old California native, a former high school math and chemistry teacher, is now a personal trainer and CEO of the Conti Street gym, which houses the NOBC.
In addition, she's chairman of a management group that handles seven professional fighters.
That makes Poulter one of the few female managers and promoters in boxing. Her duties range from arranging matches and negotiating contracts to organizing travel and medical clearances for the fighters.
Not bad for someone who had done nothing along those lines beforehand.
For Poulter, who gave up teaching for the NOBC full-time in 2017, the workday now starts around 7 am, with fitness training for some of the gym's 400 clients wrapping up around noon.
Then it's home to set up fights, "moving fighters" as it's known in the business, before returning to the gym in the evening to deal with the boxers, most of whom have day jobs.
The only thing Poulter doesn't do is work with fighters in the ring. She doesn't box, either, and never did, as a matter of fact.
"There's only one Susie," said NOBC founder Chase Dixon. "I love what she brings to the sport of boxing."
Poulter is proud of what she has accomplished.
"When you're a woman in boxing, it's definitely harder to get people to take you seriously, at least in the beginning," she said. "But when you have to work harder to earn that respect, then you are taken more seriously."
From teacher to promoter
After earning her degree from the University of California at San Diego, Poulter arrived in New Orleans as a member of the nonprofit teachers' corps Teach for America.
While her workouts at NOBC were mainly hitting the bag for exercise, the atmosphere of the gym and the people she met brought her into the world of boxing full-time.
"I just know that it wasn't hard for me to fall in love with this place and want to stay all the time," she said.
And as if her professional obligations weren't enough, Poulter and boyfriend Junios Smith are expecting their first child – a girl they're calling Navy – in January. Poulter and Smith were introduced three years ago by Jonathan Montrel, one of the fighters in the Poulter stable.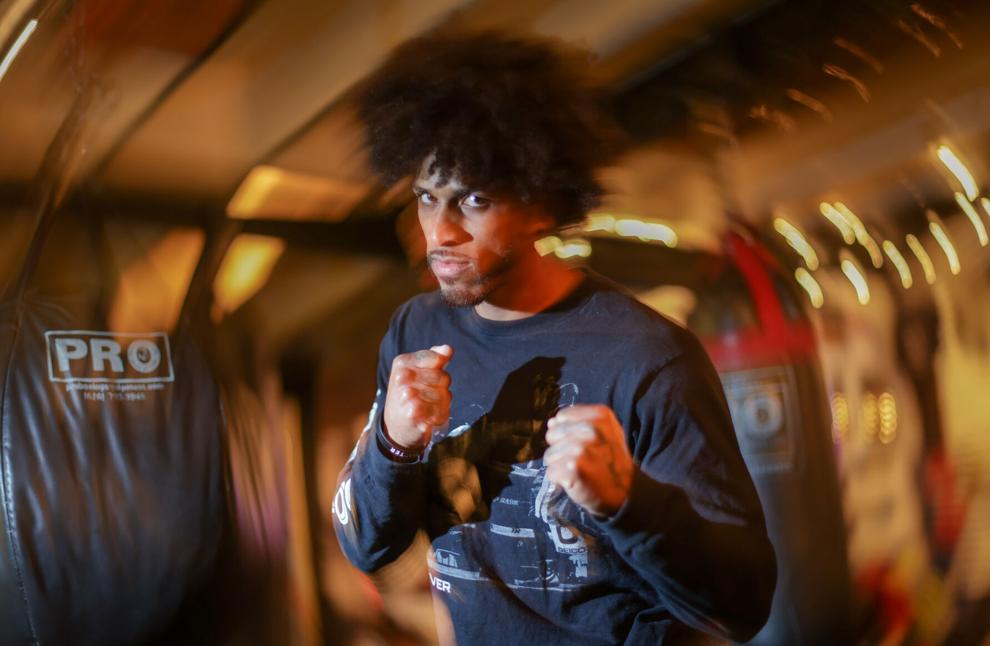 "She knows how to make things work," said Montrel, who recently improved his record to 14-1 in a bout in Massachusetts with Poulter cheering from the front row. "And, more than that, she's just a lovely person."
Be professional
Indeed, Poulter comes across as a friendly, fresh-faced blonde, albeit one with six visible tattoos, one of which is "Femanasty,"
Poulter rarely displays a "nasty" side in dealings either with her fighters or other promoters. Neither, though, does she play the cloying female.
"You've got to be professional about it," Poulter said.
Poulter is making her mark in the business.
She demonstrated that at a 2018 gathering at Galatoire's on the evening of an ESPN-aired card at Lakefront Arena.
What was supposed to be an opportunity for Poulter to pick the brains of folks like promoter Lou DiBella and Peter Berg, head of Churchill Management, turned out to be the opposite: Instead, they quizzed Poulter for her thoughts about improving the business end of things. .
An idea person
"Susie was the star of the show that night for sure," Dixon said. "She's an idea person, and they wanted to hear her."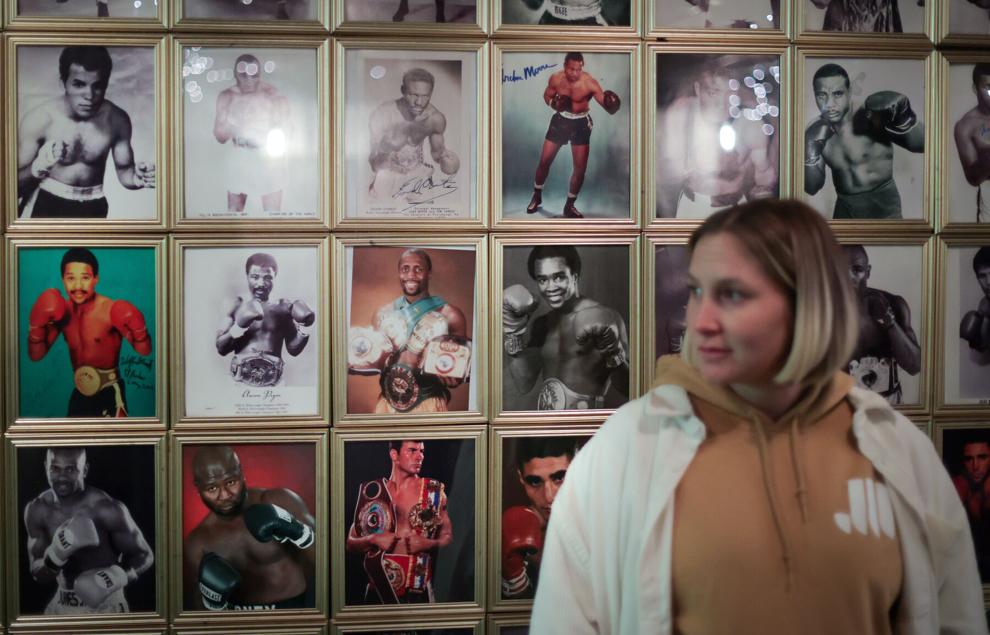 One nut Poulter hasn't been able to crack yet is putting on successful local shows.
Boxing is a high-overhead sport. Even a modest-level show is likely to cost $50,000 to stage, given venue and equipment rentals plus purses and expenses the fighters receive, among other things.
That means a crowd of 500 would have to spend an average of $100 each — not counting sponsorships and concessions — for an event to break even. And in New Orleans it's proven difficult to get folks to fork over that kind of money.
That's in part why the gym itself is a non-profit — one of Poulter's ideas.
"If you're lucky in this business," Poulter said, "maybe you won't lose too much."
'Love what you're doing'
"That's why you've got to love what you're doing," she said. "My philosophy is doing all we can to help the fighters not be taken advantage of, rather than worrying about trying to make a buck."
As for herself, Poulter plans on cutting back the personal training aspect of her work once the baby comes. And, both she and Dixon acknowledge that at some point her business acumen will attract the attention of larger promoters.
"The first thing you learn about the boxing business is that nothing ever goes as planned," Poulter said. "So I can't tell you for sure what's next.
"I've gotten some contractual opportunities, but nothing that would make me give up working here, especially with the baby coming. But mainly, I just love taking care of these guys too much."
Email Ted Lewis at [email protected]
.