He Rode the TV Train. Dale Jr Isn't" – NASCAR Insider Puts Dale Earnhardt Jr Above Hendrick Motorsports Hall of Famer
When it comes to Dale Earnhardt Jr, NASCAR enthusiasts understand the passion with which he works to give back to the sport. Even after retiring from full-time Cup Series racing, Earnhardt never gave up on working for the advancement of the sport.
Recently, The Athletic's Jeff Gluck highlighted what the JR Motorsports owner has done for the sport. In his tweet, Gluck mentioned that Earnhardt doesn't fear wading into crucial matters. Calling him a gift for the sport, Gluck said that Dale knows where his voice carries weight.
ADVERTISEMENT
Article continues below this ad
It would be easy to just sit back, coast off all the goodwill he's built over the decades and not go there on any tough topics. But he cares enough to wade into some crucial issues where his voice carries weight. Truly such a gift for the sport.

— Jeff Gluck (@jeff_gluck) September 22, 2022
Dale Earnhardt Jr is currently a team owner, NASCAR analyst, and author. Apart from that, he has been inducted into NASCAR's Hall of Fame. And over the years, he has voiced his opinions on the advancement of the sport. Recently, his contribution to the revival of the abandoned Wilkesboro Race track also made it to the headlines.
Hence, Jeff Gluck's post received a lot of appreciation from fans and other members of the NASCAR community. Spotter Brett Griffin also took this opportunity to share his thoughts about Dale. In his tweet, Griffin compared Earnhardt with former stock car driver Darrell Waltrip.
Further, Griffin pointed out that, unlike Waltrip, Earnhardt did not jump on the TV train. And instead, he made sure to engage at all levels of the sport. This was with reference to Waltrip being a national television broadcaster, whereas, Earnhardt engages in a variety of roles and has had a deeper impact on the sport.
I love DW but he rode the TV train. Dale Jr isn't. He's involved and engaged on all levels. He's become a jewel for us all. And he still gets in my ass from time to time. 😂 https://t.co/b9WKZlqdwx

— Brett Griffin (@SpotterBrett) September 23, 2022
DIVE DEEPER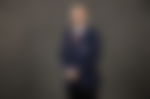 Moreover, the recent announcement surrounding Earnhardt's JR Motorsports and other ventures also reflected his dedication to the sport.
Dale Earnhardt Jr announced a major reshuffle of executives in his companies
ADVERTISEMENT
Article continues below this ad
Dale Earnhardt Jr announced that his sister, Kelley Earnhardt Miller would now be the CEO of JR Motorsports. One of the most prominent businesswomen in the sport, Kelley has always been involved with JRM's affairs.
Apart from that, Earnhardt announced that his friend and co-founder of Dirty Mo Media, Mile Davis, will be assuming the role of president of the venture.
WATCH THIS STORY: Why Dale Earnhardt Jr Believes Part Failure is a Great Thing for NASCAR as Teams Worry
ADVERTISEMENT
Article continues below this ad
Moreover, Tony Mayhoff will head the strategy and development department of DEJ Management. And LW Miller would assume the role of vice president for JRM's competition department.