Final Fantasy VII Announces New Arrangement Album
Square Enix has announced that they will release a new Final Fantasy VII arrangement album, titled Radiant Melodies, on February 1st 2023. The price will be ¥3,300 (Approximately $24), and the official retailers have been revealed on Square Enix's website.
The album is composed entirely using strings and percussion instruments in celebration of the 25th anniversary of Final Fantasy VII. The planned 10 songs to be included are: Opening – Bombing Mission, Tifa's Theme, Let the Battles Begin!, Flowers Blooming in the Church, Fight On!, Gold Saucer, Cosmo Canyon, Descendant of Shinobi, JENOVA COMPLETE, and One-Winged angel All of the included tracks will have Radiant Melodies versions that are exclusive to this upcoming music CD.
RELATED: Final Fantasy VII Remake Devs State Third Game Already In The Works
As an Amazon Japan exclusive privilege, those who make a purchase there will receive a "Mega Jacket (24cm x 24cm)" in addition to the music CD. The availability of the jacket will be on a first-come, first-served basis. One song of note is One Winged Angel, which is widely known among fans as the final boss theme from Final Fantasy VII, and was notable for being the first theme in the series to have vocals. It is also used to refer to Sephiroth–the villain's true final appearance and role in the story, and it has been featured in many arrangement albums since then, including orchestral, piano, and acoustic arrangements.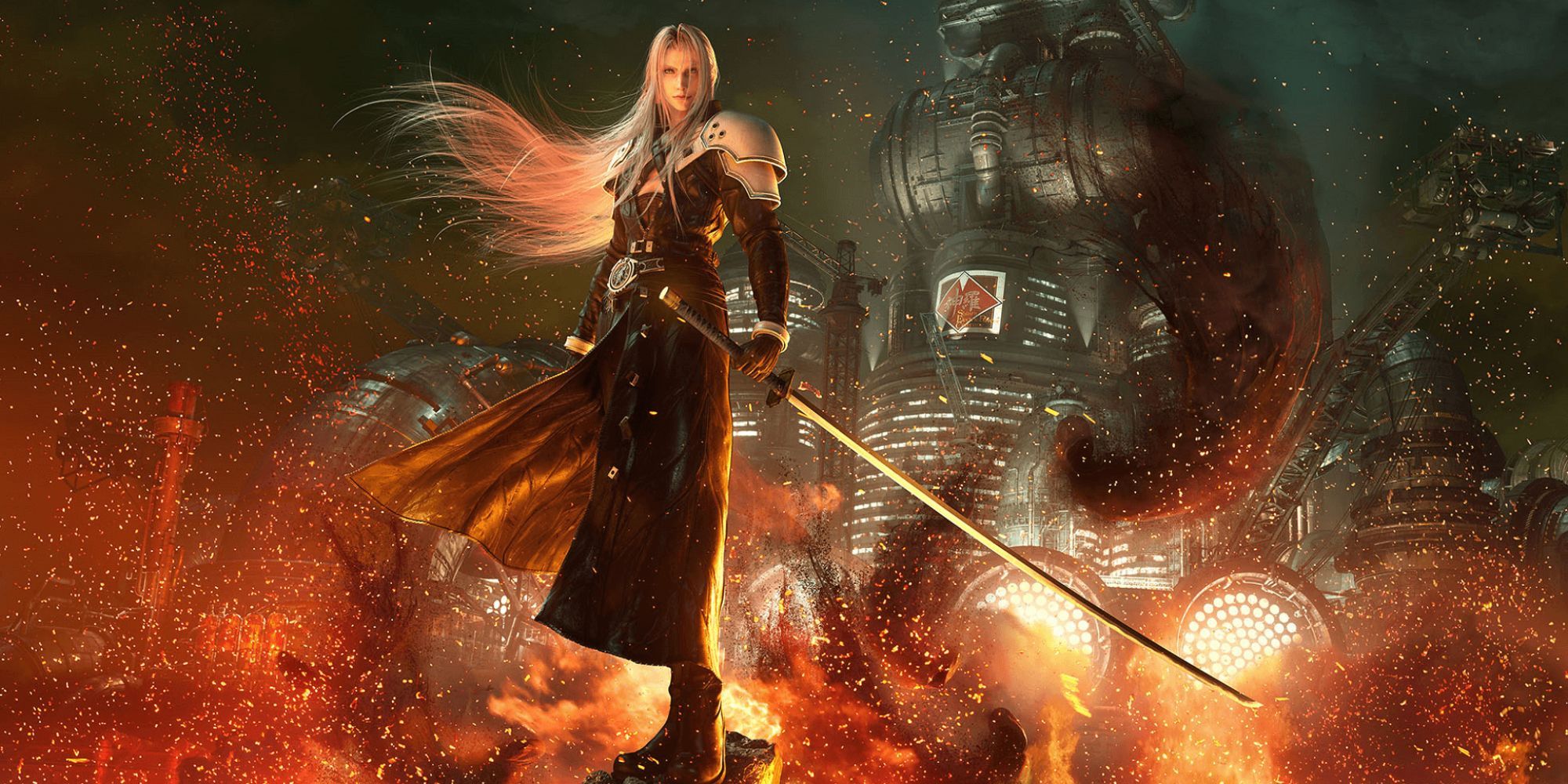 Another reason that provides enthusiasm for the return of this song is the composer Nobuo Uematsu's statement about it being inspired by Alfred Hitchcock's Psycho theme. According to Umeatsu, he wanted to "fuse the musical styles of Igor Stravinsky – the Russian composer – and rock musician Jimi Hendrix". It is also the only piece that Uematsu has composed with the "puzzle piece" method, in which he took various pieces of music and rearranged them to produce something that is structurally different, and without any preconceptions about how the final song will turn out.
Other songs like Tifa's Theme and Flowers Blooming in the Church also reflect the essence of the respective characters Tifa and Aerith from the game cast, and the rest are iconic songs that have accompanied players on their Final Fantasy VII journey for 25 years.
NEXT: Best Villains From PS1 RPGs, Ranked