"Conor Wants to Have a Scrap With Everybody" – MMA Champion Tom Hardy Revealed Conor McGregor's 'Venom' Inspiration Once
The renowned Hollywood actor, Tom Hardy, is an ardent MMA fan. While some film fans may not be aware of his love for MMA, he has broken the internet at least a couple of times with his MMA skills.
ADVERTISEMENT
Article continues below this ad
He was last seen at the cinema screen in the 2021 project- 'Venom: Let there be Carnage'. It is a sequel to the 2018 movie- 'Venom'. Fans will soon get to see him on an upcoming Netflix project – Havoc. He is doubling up his responsibilities as an actor and a producer.
ADVERTISEMENT
Article continues below this ad
The British actor in an interview with RTÉ Entertainment, disclosed the inspiration behind his character, Eddie Brock. He had this interview before the release of the movie named, Venom.
What Tom Hardy revealed about the inspiration?
The Brit's character, Eddie Brock, is a journalist whose life is in shambles. After a disaster, he was unable to maintain a balance between his professional and love life. In the process of trying to get back at the organization that ruined his career, he meets Venom, the outer space symbiote. The rest of the movie deals with the developing dynamics of Eddie Brock and Venom.
He said, "There were more elements of Eddie Brock which needed to be pinned on somebody who's incredibly handy physically. And, obviously, Conor is incredibly handy physically."
The scriptwriters expect Eddie to get into fights like a frustrated man, who wants to vent his anger. The Dark Knight Rises antagonist explained, "There was an aspect the studio wanted somebody who could fight, which they always do in these sort of hero movies. They want somebody who can have a scrap. Conor obviously wants to have a scrap with everybody, so that's useful."
DIVE DEEPER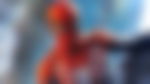 Hardy then further listed the different influences on his on-screen character, Eddie. He mentioned the famous Academy Award winner, Woody Allen, and the Indiana Jones character, Harrison Ford. But he admitted about the former UFC champion Conor McGregor and stated, "Hit was definitely a key note."
Read more: "He Would Kick the Sh*t Out of Me" – 45-Year-Old Champion Tom Hardy Sends MMA Fans in a Frenzy With Latest Achievement
The Brazilian Jiu-Jitsu blue-belt holder and actor, also trained and honed his MMA skills for the same role.
Tom Hardy's recent MMA exploits
The fan-favorite actor recently entered the Brazilian Jiu-Jitsu Open Championship as a competitor. As a surprise to everyone, he decimated every opponent he faced.
ADVERTISEMENT
Article continues below this ad
Albeit, it may not have come as a surprise to anyone who follows Hardy closely. He displayed jaw-dropping combat skills during an exhibition Jiu-Jitsu tournament and won 2 gold medals. MMA fans even got to see the 44-year-old submit his opponent by locking in an arm bar.
ADVERTISEMENT
Article continues below this ad
Do you feel surprised that Conor McGregor is now inspiring Hollywood characters? Share your reactions below.
Watch This Story: Rare photos of Joe Rogan, Robert Downey Jr, and more