Chase Elliott Warns NASCAR Fans Why He Should Not Be Trusted With This, Especially on Thanksgiving
It's Thanksgiving weekend. And as most would agree, it's food and family that makes for the best part of it. A time to be thankful and to express gratitude. Here's what NASCAR driver Chase Elliott, along with Christopher Bell, Ross Chastain, and Joey Logano revealed about their Thanksgiving picks.
ADVERTISEMENT
Article continues below this ad
In a recent clip shared by NASCAR on NBC, Chase Elliott, along with other NASCAR drivers revealed their pick of the best and the worst Thanksgiving side. When asked about his favorite side, Elliott said; "Dressing. Definitely."
ADVERTISEMENT
Article continues below this ad
However, immediately, the Hendrick Motorsports driver made it clear why he shouldn't be responsible for preparing the dressing. He warned the fans; "I'm not a very good cook. So, you don't want me to make it."
Apart from this, 2022 Cup Series champion Joey Logano picked cranberry sauce as his favorite Thanksgiving side. He added; "Especially ones that come out of there. That's the best one. Everyone knows that. You know the homemade stuff, appreciate the effort. (shrugs) It's not as good. Never is."
Furthermore, when it came to choosing the worst Thanksgiving side, most drivers chose 'stuffing.' Christopher Bell adorably said; "The worst Thanksgiving side is (losing his chain of thoughts). Dang, it. I had it. I know what it is. Stuff that's inside the turkey. What's that called? Stuffing!"
DIVE DEEPER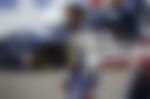 Moreover, Joey Logano added with a scrunched-up face; "The worst? Not a big stuffing guy." But that doesn't mean that everyone hates stuffing. When the interviewer told Ross Chastain how a lot of the Championship 4 drivers were against stuffing, Chastain simply said; "No. They are too picky. Thanksgiving is a great day. I love food."
How did fans react to the food choices of the NASCAR driver?
Most fans agreed with all the choices made by their favorite NASCAR driver. Especially Joey Logano and his comments on the Thanksgiving sauce. Furthermore, some of them could not get over Ross Chastain's answers. After all doesn't everybody just love food?
Stuffing yes but hold the cranberry sauce!

— Barbara Klein (@Barbara28632022) November 24, 2022
I have quickly pivoted my position on @joeylogano from anti to a fan – this has nothing to do with on the track performance and everything to do with position on canned cranberries. I want to apologize for anything negative I may have said previously.

— Brad Hankin (@brad_hankin) November 24, 2022
Ok Ross wins, cant believe im saying that

— BigJim__11 (@BigJim__11) November 24, 2022
ADVERTISEMENT
Article continues below this ad
Stuffing is repulsive. I have memories of my grandpa taking a big spoon full of it and shoving it down my throat when I wouldn't eat it. 💀😑😂

— Kim Danielle (@KimDanielleXOXO) November 24, 2022
ADVERTISEMENT
Article continues below this ad
WATCH THIS STORY: Chase Elliott Asks Dale Earnhardt Jr. To "Retire From Giving Nicknames" After Being Called the "Young Elvis"
With the curtains down on the 2022 NASCAR Cup Series season, drivers and fans are now looking forward to a brand new season next year. Starting on February 5, 2023, the 75th Cup Series will begin with the Busch Light Clash at the Los Angeles Memorial Coliseum.