Aqua Teen Hunger Force Season 12 Ordered at Adult Swim
A release date has also been set for the latest movie in the franchise, 'Aqua Teen Forever: Plantasm'.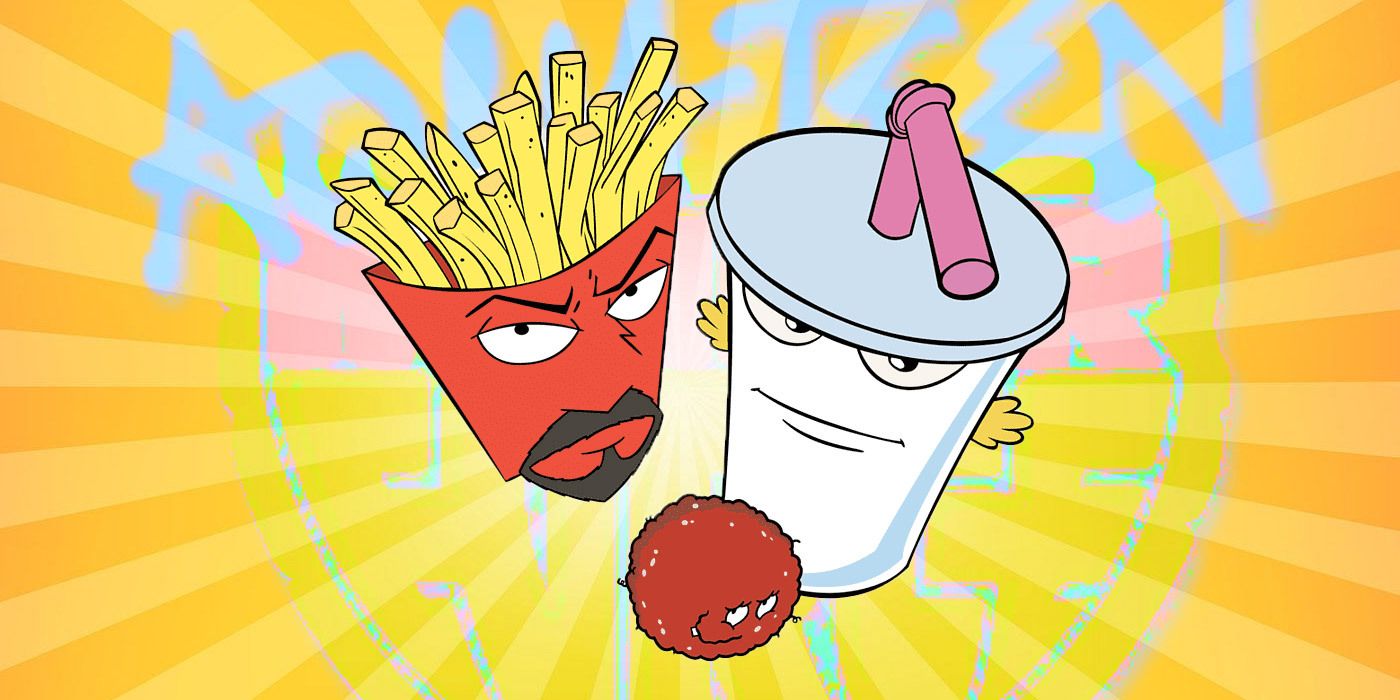 When the world needed them the most, they returned. Adult Swim, the leader in adult animation has ordered a 12th season of the classic animated show Aqua Teen Hunger Force. The returning series will come from the series' original creators Dave Willis and Matt Maiellaro. The 12th season will consist of five all-new episodes. The announcement comes just before the feature film Aqua Teen Forever: Plantasm arrives at HBO Max. The new film will premiere on HBO Max on February 8, 2023, and on Adult Swim on March 12, 2023, at midnight. This premiere date has yet been set for the long-awaited 12th season of the show.
Aqua Teen Hunger Force originally premiered on Cartoon Network in 2000, and aired through 2015 on Adult Swim, although the series also took turns at alternate titles throughout its original run. The series has been a staple of Adult Swim since it began airing on the network in 2001. The series' absurdist, often crass humor fit in with the network's niche during the 2000s. The animated series features heavily ad-libbed dialogue and improvisation, an aspect that has been picked up in many successful animated series in later years (we're looking at you, Rick and Morty).
The series follows the adventures of three anthropomorphized fast food items including Frylock who is, well, a very smart box of french fries, Master Shake, a self-centered milkshake, and Meatwad, the innocent and lovable, well, meat wad. They are often joined by their neighbor Carl Brutananadilewski. The characters go on wild and wacky adventures during the series, often facing off against characters that make the fast food friends look at least kind of normal.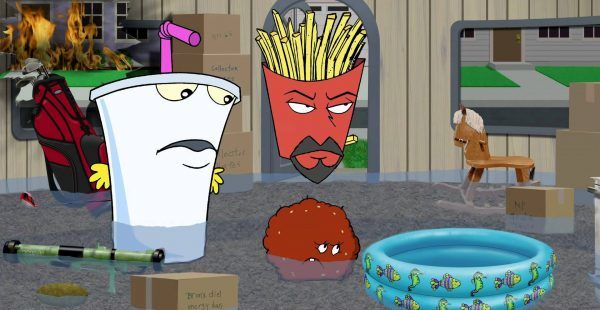 RELATED:
Adult Swim Cuts Ties With 'Rick and Morty' Co-Creator Justin Roiland Amidst Domestic Violence Charges
Of the news, Maiellaro and Willis said, "[w]e are thrilled to be making more 'Aqua Teen Hunger Force' episodes for a new generation of fans, building upon the most impressive collection of IP ever assembled. Success is optimal and leads to quality."
"Congratulations!" they added. "You waited just long enough for 'Aqua Teen Forever: Plantasm' to be free on the service your parents paid for. I can't wait for you to discover the project everyone has been talking about, and by everyone, I mean our personal twitter accounts. There is too much stuff to watch already. Breathe, and focus exclusively on Aqua Teen. Delete everything else."
Along with the announcement of the series' return, several images and a new poster were also released from the upcoming film Aqua Teen Forever: Plantasm, showing the gang's battle against Amazin, everyone's favorite corporate overlord. You can check them out below: